I'm sorry I haven't posted for a couple of days, I've had conjunctivitis, so been staying in bed and being lazy but thankfully i'm nearly almost better.
It sucks not being able to put eye make-up on though, had to reply on lipstick to detract attention from their redness !
This is just a post to update with a couple of outfits I have worn, and the most gorgeous watch I have bought !!!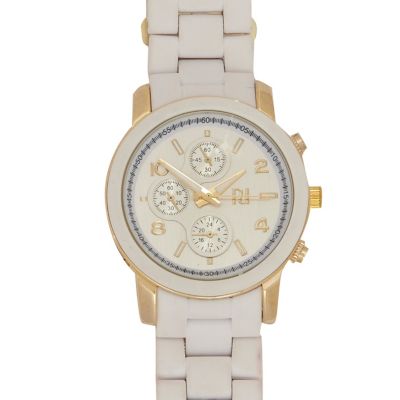 I've wanted a white watch for aggggggges, and completely fell in love with this, I can tell it's not going to come off my wrist for a VERY long time !!!!!
It's from River Island, and was only £25 !
striped top, Primark
High waist denim shorts, Levi Strauss
Black tights, Primark
Over the knee socks, Tesco
Eye ring, Topshop
Gold ring, House of Harlow 1960
Leather jacket with fur collar, Topshop
Black body, New Look
Floral skirt, River Island
Black chain bag, New Look
Black tights, Primark
Skull scarf, Primark
Feather headband, Primark
Studded loafers, eBay (amazing copy of the topshop ones)
Lipstick: Signature Red, Rimmel
Have a fabulous day xxxxxxxxxxxxxxxxxxxxxxxxxxxxxx